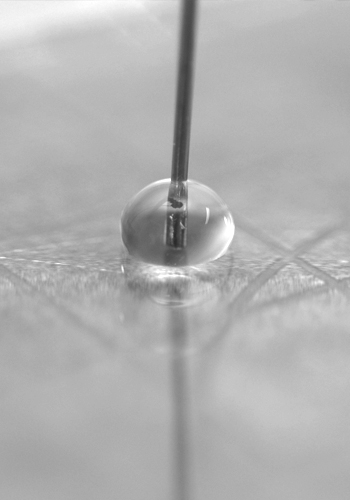 Legal notice
Information in accordance with § 5 TMG
Publisher
Nanogate Textile & Care Systems GmbH
Zum Schacht 3
66287 Quierschied-Göttelborn
Germany
Telephone: +49 (0)6825 95 91 0
Fax: +49 (0)6825 95 91 852
info@nanogate.com

Represented by
Holger Zytur

Responsible for the content after §55 paragraph 2 RStV
Holger Zytur

Register entry
Amtsgericht Saarbrücken (Commercial Register 17356) Legal domicile – Saarbrücken, Germany Finance authority- Saarbrücken, Germany

VAT number
DE 262633192 – value added tax ID-no according to § 27 Umsatzsteuergesetz
The German version is legally binding.

Concept, design and programming
Stilo Graphics www.stilographics.com

Disclaimer
The website is operated by Nanogate; any rights to or from the Website are entitled to Nanogate. The user is provided with the Website merely "as is" and as legally permissible without any (Express or implied) warranties, assurance or legal liability. Except in cases of willful damage, Nanogate shall not be liable for losses incurred as a result or consequence of use of this website. However, in no event shall Nanogate be responsible or liable in any way whatsoever for indirect, collateral, accidental or consequential losses which have arisen as a result or consequence of use of this website. All product information or other Information published on the website shall be made available by Nanogate on the Basis of its best knowledge. Is so far as permissible by law, however, none of this Information shall establish any guarantee, commitment or liabilty neither justify a warranty, commitment or liability on the part of Nanogate or release the user from its duty to carry out its own checks and tests. Except where otherwise expressly provided for in writing, Nanogate's General Terms and Conditions shall not be altered as a result of the website, its Content or the material or Information on the website. Nanogate may at any time, without Prior notice, wholly or partly alter this website at its own discretion, and without assumption of any liabilitay, and/or cease operating the website. Links to third-party sites ("Hyperlinks") do not constitute an endorsement of such third-party sites by Nanogate and Nanogate is not responsible for the availability of these sites or their contents. Hyperlink linkages to this Websites take place on wn risk of the user. Any and all legal claims or lawsuits arising in connection with the website or its usage shall be subject to the Interpretation of the laws of the Federal Republic of Germany, except for the provisions of international privat law.

Limitation of liability for internal content
The content of our website has been compiled with meticulous care and to the best of our knowledge. However, we cannot assume any liability for the up-to-dateness, completeness or accuracy of any of the pages. Pursuant to section 7, §1 of the TMG (Telemediengesetz – Telemedia act by German law), we as service providers are liable for our own contents on These pages in accordance with general laws. However, pursuant to §§8 to 19 of the TMG, we as Service Providers are not under Obligation to Monitor external information provided or stored on our website and also are not obliged to search for circumstances that could give a hint to an unlawful act. Obligations to remove or block the use of Information under the genereal laws remains unaffected. Any liability in this respect is, however, only incurred from the knowledge of the specific breach of law is obtained. These contents will be immediately removed upon discovery of any corresponding infringements.

Limitation of liability for external links
Our website contains links to the websites of third parties ("external links"). As the content of these websites is not under our control, we cannot assume any liability for such external content. In all cases, the provider of Information of the linked websites is liable for the content and accuracy of the Information provided. At the Point in time when the links were placed, no infringements of the law were recognizable to us. A permanent control of the content of the linked websites without specific indications is not reasonable. As soon as an infringement of the law becomes known to us, we will immediately remove the link in question.

Copyright
The content and works published on this websites are governed by the copyright laws of Germany. Any duplication, processing, distribution or any form of utilization beyond the scope of copyright law shall require the Prior written consent of the author or authors in question. Downloads and copies of the website are for private use only, commercial usage is not allowed. In so far as contents from this website are not created from the operator, all copyrights from third parties will be noted. Contributions by third parties are identified as such. Nevertheless if you should become Aware of a copyright Violation we request that you notify us accrdingly. As soon as an infringement of the law becomes known to us, we will immediately remove the content in question.
© Pedro Diaz, Fotolia Nr. 992278
© Aintschie, Fotolia Nr. 42159263
© Snowshill, Fotolia Nr. 2561731
© Fred, Fotolia Nr. 4951230
© Jerome Dancette, Fotolia Nr. 26200
© Mike Watson Images Limited, Fotolia Nr. 5230001
© Nanogate

Data protection
The use of our website is usually possible without providing personal Information. In so far as personal data are collected on our site (e.g. name, address or E-Mail address), this information is provided on a voluntary basis as far as possible. Any forwarding of the data to third parties without the express consent of the user shall not take place. We would like to expressly point out that the Transmission of data via the internet (e.g. by e-Mail) can offer security vulnerabilities. It is therefore impossible to safeguard the data completely against access by third parties. Use of the contact data as published within the framework of imprint obligations by third parties in order to send advertising and information that is not expressly requested is herewith expressly ruled out. The page operators reserve the right to take legal steps in the event of transfer of advertising information that has not been requested, e.g. in spam emails.
Privacy Policy